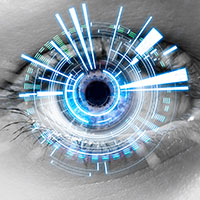 Future-focused transformation services for executives, leaders and changemakers with high impact goals
What does nextgenify mean?
nextgenify. verb
To enable extraordinary outcomes that are new, different and measurably better.
The nextgenify name was inspired by these words:
>
Nextgen.
adjective
New, different and measurably better.
A method expected to supersede present-day techniques.
>
-ify.
suffix
Used to form a verb that describes a stated condition.
Making something different in some way.
>
Extraordinary.
noun
Very unusual and special.
Different in type or greater in degree than the usual or ordinary.

Meet Cherie
Cherie Mylordis, a sought-after business transformation and innovation expert, speaker and leadership coach, founded nextgenify.
With decades of experience leading complex change programs, Cherie has a deep understanding of the enormous challenges facing today's leaders. She understands why many transformation programs fail.
As a trusted advisor to many leaders and executives, Cherie's unwavering purpose is to help people and organisations achieve extraordinary outcomes. She does this by translating leadership ambitions for impactful change into decisive action.
Her ability to help leaders flourish through uncertainty and fulfil their potential inspired Cherie to create nextgenify.
With deep wisdom, insights and experience spanning strategy, innovation, complex change and business agility, Cherie gives leaders the confidence to do the best work of their lives.
Every transformation is unique and requires a tailored approach. Cherie brings together the right methods, tools and expertise to meet your needs. With an extensive network of world-class facilitators, coaches and specialists at her fingertips, Cherie supports large group sessions, change programs and business-specific requirements.
How we're different
nextgenify is based in Sydney, Australia, and we work with clients everywhere, both in-person and virtually.
Through our consulting, coaching and Signature Programs, we inspire you to think differently. Our insights on business and leadership transformation guide you to achieve extraordinary outcomes.
nextgenify takes business transformation to new heights.
This is our approach:
1
Learning by doing
Creating new experiences that inspire action
2
Working out loud
Keeping progress visible
3
Fit for purpose
Tailored to suit your context, needs and challenges
4
Integrated methods
Expertly curated from established and emerging disciplines
5
Evidence-based
Developed through in-depth research and analysis
6
Global network
Activated through global forums and ecosystems
Our network of trusted experts
Our business model embraces new ways of working to suit our fast-changing world and delivers exceptional value.
Instead of hiring a fixed team of consultants, we collaborate with world-class experts who share our values. We work with outstanding coaches, facilitators, and specialists through our professional networks and alliances.
This approach means we can bring together the best people and scale up for large-group workshops, complex programs or specialist needs. Our experts work seamlessly under Cherie's direction and guidance.
Strategic Alliances
We collaborate with outstanding companies to deliver extraordinary value for our clients.




Collaboration in action
Here's what our alliance partners and clients say about working with us.
Cherie was both nurturing and inspirational. She instilled confidence and developed the entrepreneurial spirit of the young Thai millennials on the team to become future leaders of the company.
Carmen Lam/former Chief Customer Officer, Ananda
Sprouta has been fortunate enough to work with Cherie Mylordis on multiple deep transformational projects. Cherie has the capacity to integrate multiple approaches to deliver your outcomes. Cherie instils confidence in all key stakeholders and her "learning by doing" approach creates an easy engagement within teams and organisations in the flow of work.
Leonie Rothwell/Director, Sprouta
Cherie had a sharp sense of where I was at, as a person, proceeding through the project, and was able to provide the support and guidance that I needed at exactly the right time.
Madeleine Culbert/CEO, IPAA NSW
We're ready to help